Social Media marketing is more than a Facebook page.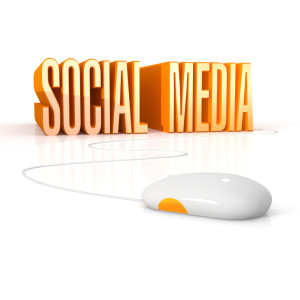 Social media marketing is broad and often complex. It involves both hard and soft skills. When used correctly, it can be an effective and economical method of marketing. It can potentially generate huge returns. However, there is a strategy and a technical side to using these channels.
In addition, to the social channels themselves, there are the tools you will need to monitor the success or failures of your efforts. There is a definite learning curve, which proper training can overcome.
Your staff might be great at marketing but that doesn't mean they understand the strategics to social media marketing or how to use the social channels correctly and to their fullest. Many are failing at social media marketing because they aren't equipped with a plan or the knowledge of how to use the social tools they need to implement their plan.
Are you taking the proper steps in the proper order for success? Let's find out what those steps are and see if you are following the right path to social media success.
First Step: planning is key
The mistake that many make is jumping into social channels without a strategic plan of action. Once you know who your demographic is and your marketing goals, then you can better assess which social channels will help you implement your plan.
Second Step: implementing your plan with the right tool(s)
It's time to choose which social channel or channels will be the most effective in achieving your marketing goals. It could be one channel or a combination of multiple channels: Facebook, Twitter, LinkedIn, YouTube, Google+, Pinterest or Blogging – will it be one, a few or all? Your marketing plan will help you know the answer.
There is much to learn about any of these channels. Part of using social tools is learning the technical aspect of each and definitely having a clear understanding of the strategics of using these platforms. This is where training helps you! Many are feature rich with tools to help you better engage with your customer base. You see, like any tool you use, your success is dependent upon knowing how to fully use the tool. Training educates you properly in the effective use of these powerful digital channels.
Hard Skills and Soft Skills Are a Must
Learning Social Media involves both soft and hard skills. Your success depends, in part, on the effective use of both. The soft skills are the people skills which taps into your emotional intelligence. The second part is the hard skill set, which is the technical aspect of using these social platforms. Are you and/or your staff properly equipped with both? Training can equip you.
Today's Marketing Toolbox
Today's business toolbox is filled with many new marketing tools – digital tools. Proper training can equip you with accurate knowledge and get you up to speed. Take the steps to learn how to use these tools to strategically market your company.