Excel Formulas Beyond the AutoSum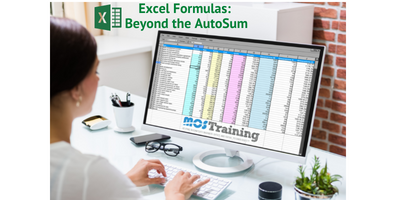 Date: March 1, 2022
Time: 11AM EDT (10 AM CDT) 90-minute class.
Topics Covered
Relative versus Absolute formulas (A critical part of creating formulas. Relative is the Excel default when formulas are copied.)
Function formula syntax (How function formulas are structured.)
Data management using text functions (CONCATENATE and PROPER)
How to write a formula so that it returns literal inclusion of text, commas, and spaces to data
AND function
IF (Logical Function)
Date functions =NOW(), =TODAY() and how to use them within a formula
COUNTIF (Statistical Function)
VLOOKUP (Look up function)
XLOOKUP (New lookup function for Office 365 and much easier than VLOOKUP)
Unlinking formulas from data
Class Cost and Registration Details
Spring Special: $25.00 per person
Pay Link (Registration access will be sent after payment is processed.)

NOTE: Link access for registration will be sent after payment is made.